Frankfurt Best Restaurants
China Restaurant Yung
Zertifikat für Exzellenz
Hello China Restaurant Yung Team!

As you may recall, China Restaurant Yung was recently awarded as a recommended establishment. We are proud to offer you a printable certificate of excellence. It would be great if this certificate would decorate the walls of your restaurant and attract more guests. We would be happy if you send us the photo of the certificate to add it to our gallery. Thank you for your excellent service!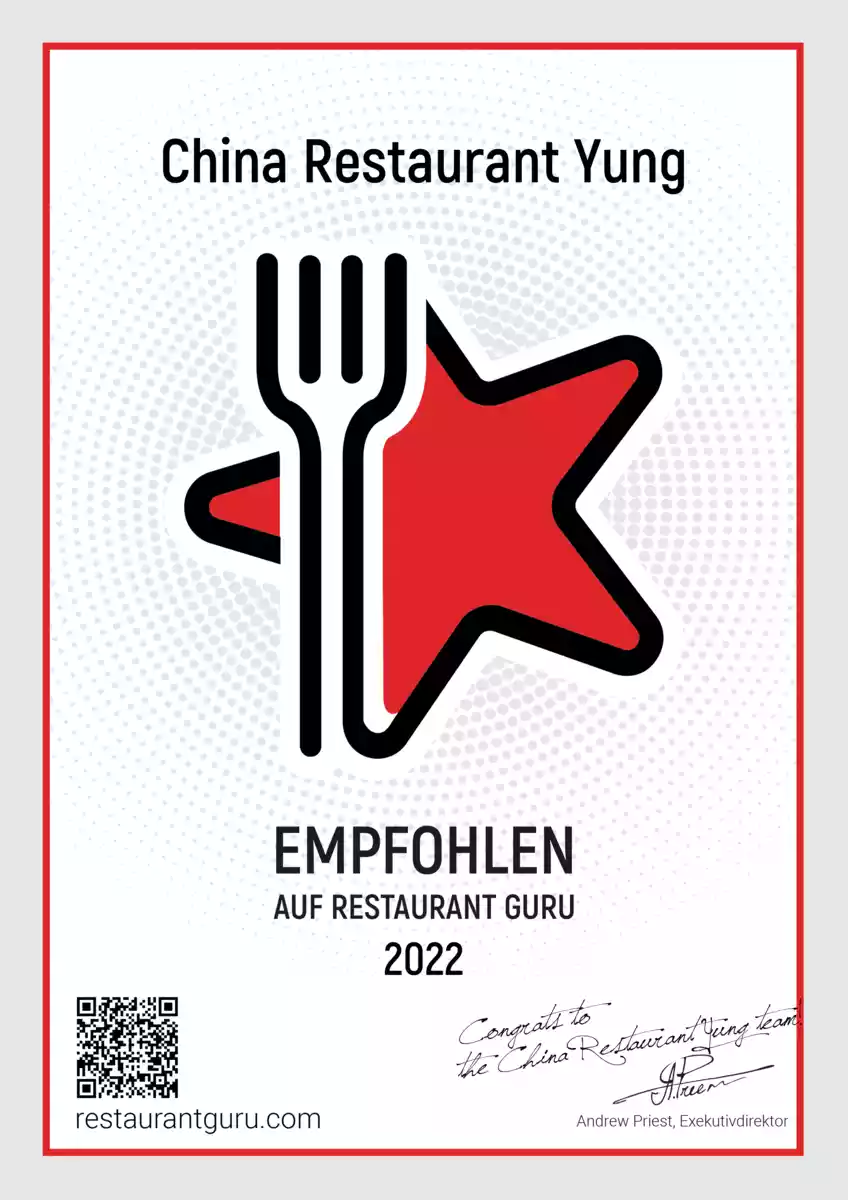 Frankfurt Best Restaurants
Press award
After you visit Nebbien's Garden House, you can take a look at the menu in this restaurant. Chinese cuisine can be tasted here. Have a great time here and share especially good Peking duck, tasty dumplings and perfectly prepared frankfurters with your friends. China Restaurant Yung offers you good bitter.

You will have warm memories as this place is famous for the great service and friendly and helpful staff. The reasonable prices are something that should be said about this place. There is an exotic ambiance in this restaurant. China Restaurant Yung is rated 4.4 stars on Google by its visitors.